This is part 6, the final part,  in the series on Tec5 Joseph N. Korzeniowski. He served as a Surgical Technician in Company C, 46th Armored Medical Battalion.
Germany
Early March 1945, after a period of rest in the south of Luxembourg, C/46 moved into Germany. Joseph took a photo of the first building that C/46 stayed in Germany. It was probably in the vicinity of Oberweis, Germany, although I have not yet been able to pinpoint its precise location: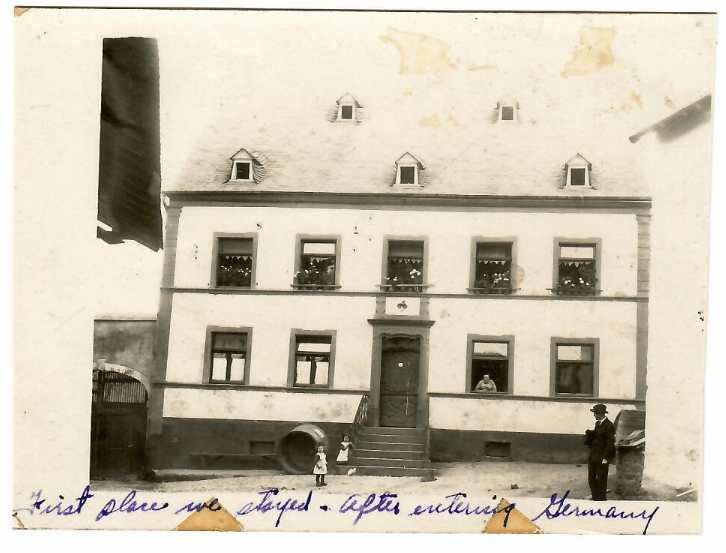 During his stay in Germany, he took several more photos: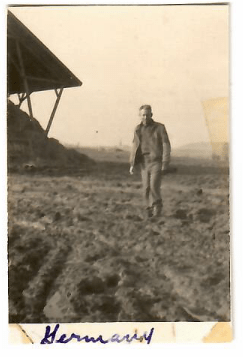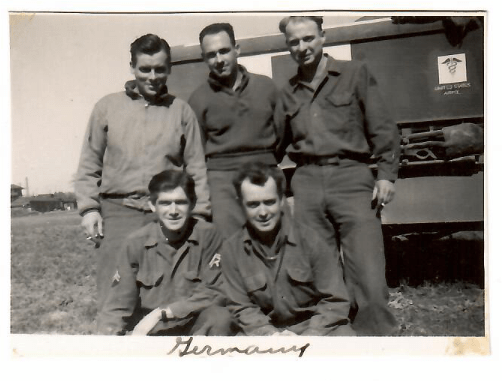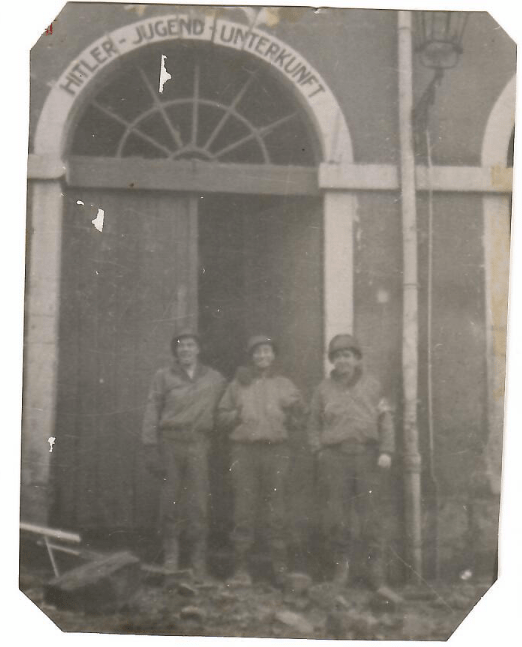 Unfortunately, I have not yet been able to identify the men in these photos. If you recognize one of them, please let me know.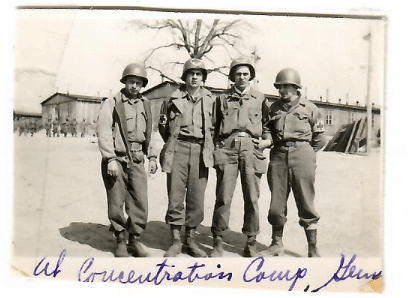 The last photo taken in Germany is probably my favorite. It shows Tec5 Joseph N. Korzeniowski posing in front of a Dodge WC-54 ambulance. I think it is my favorite because to me this photo summarizes his wartime service: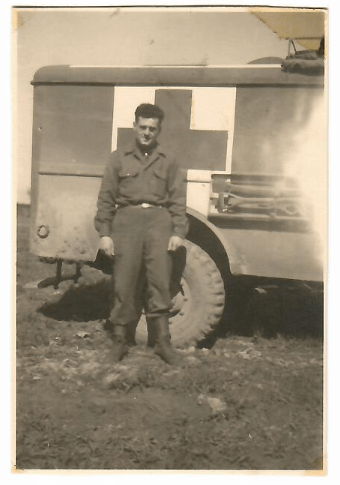 Company C, 46th Armored Medical Battalion was located in Strelske Hostice, Czechoslovakia on VE-Day. That day C/46 had no more battle casualties (BC) admitted. There were 5 new patients admitted for a total of 21 patients "in station".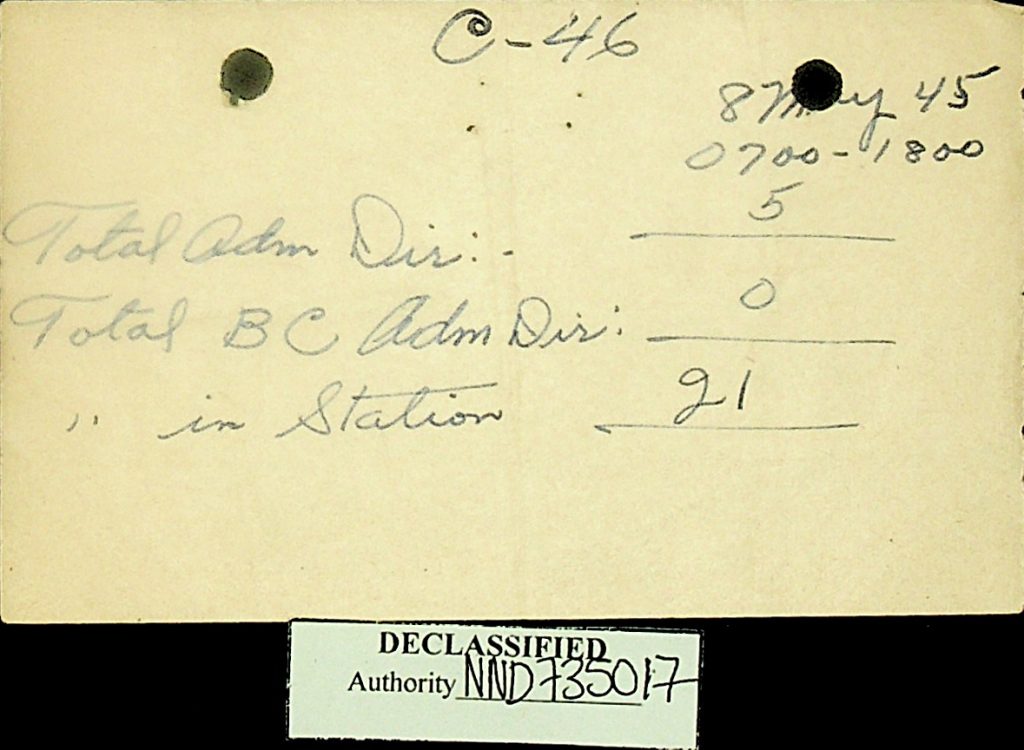 One of the most remarkable things in my collection is the messages from 46th AMB of VE-Day. Or perhaps I should say that the most remarkable message is the one I would expect, but isn't there: "the War is over!". There is one message that hints to the end of hostilities. It is this one to A/46 authorizing the use of full headlights at night: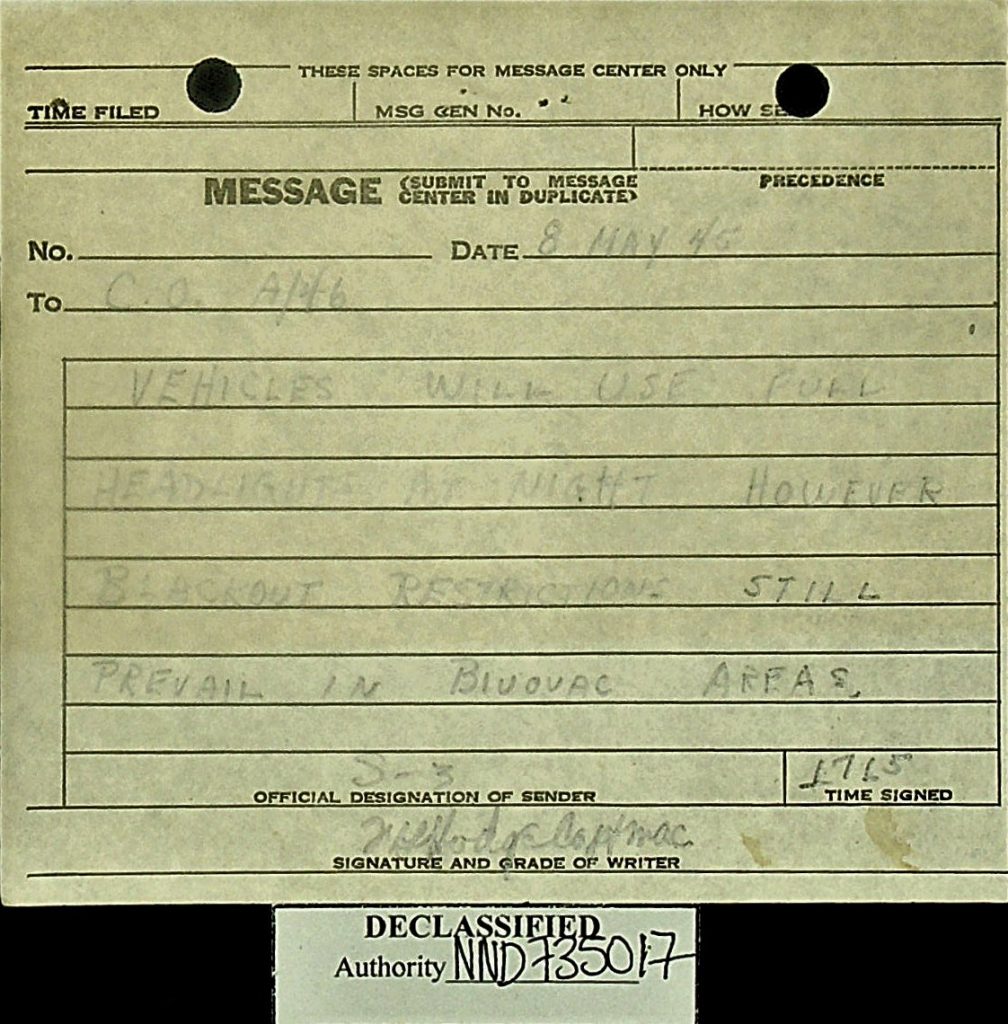 After the War in Europe ended, the medical personnel who served in combat were awarded the Medical Badge. Joseph Koreniowski, by this time promoted to Tec5, received his Medical Badge on 19 July 1945.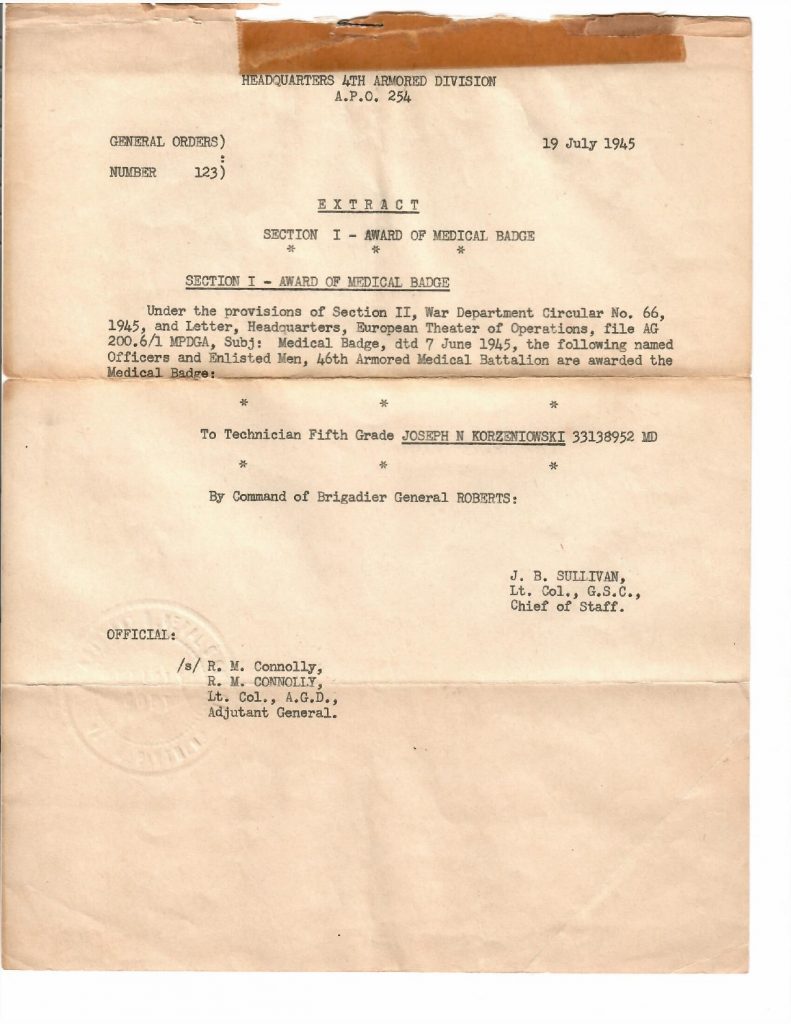 This was not the only award he received after the War. Based on the same 4th Armored Division Headquarters General Order: 123, Joseph N. Korzeniowski was awarded the Bronze Medal in 1947:
The French government awarded the men of the 4th Armored Division, as part of the Third Army, the Croix de Guerre with Palm for actions near Avranches and the Mosell River. This allowed the men to wear the fourragere (braided cord) in the colors of the Croix the Guerre.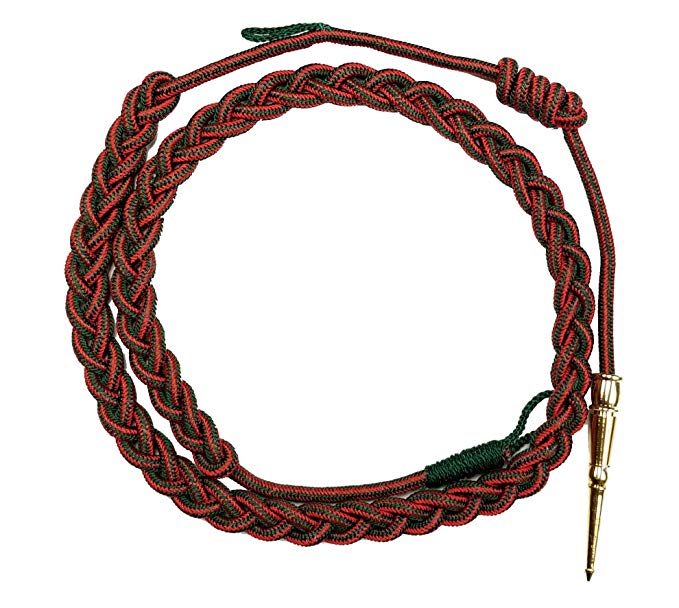 Joseph N. Korzeniowski noted that the accompanying letter made the well-known and often repeated typo of calling the 46th AMB the 4th Armored Medical Battalion (!) and decided to mark it on every page.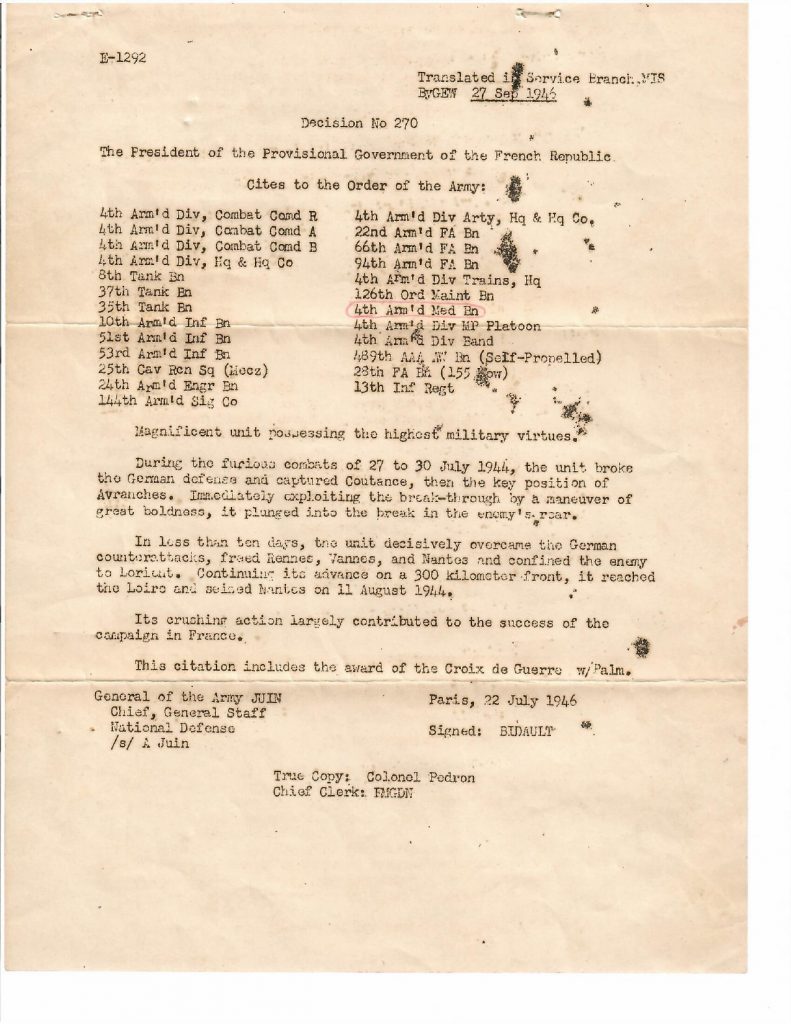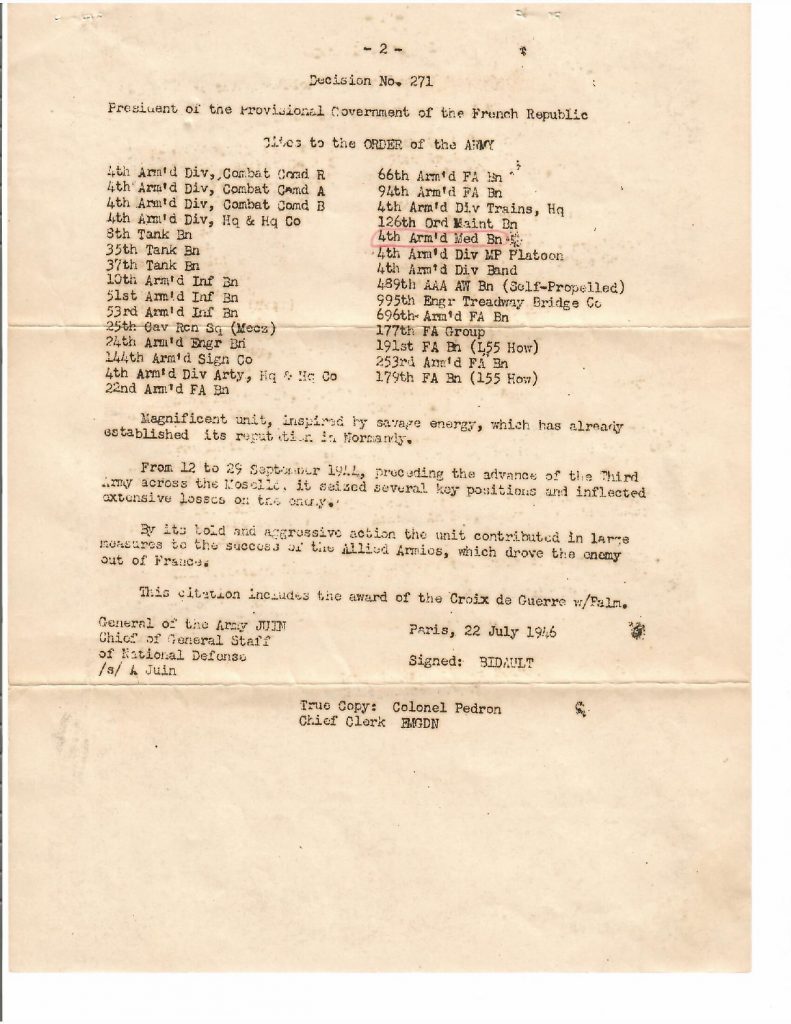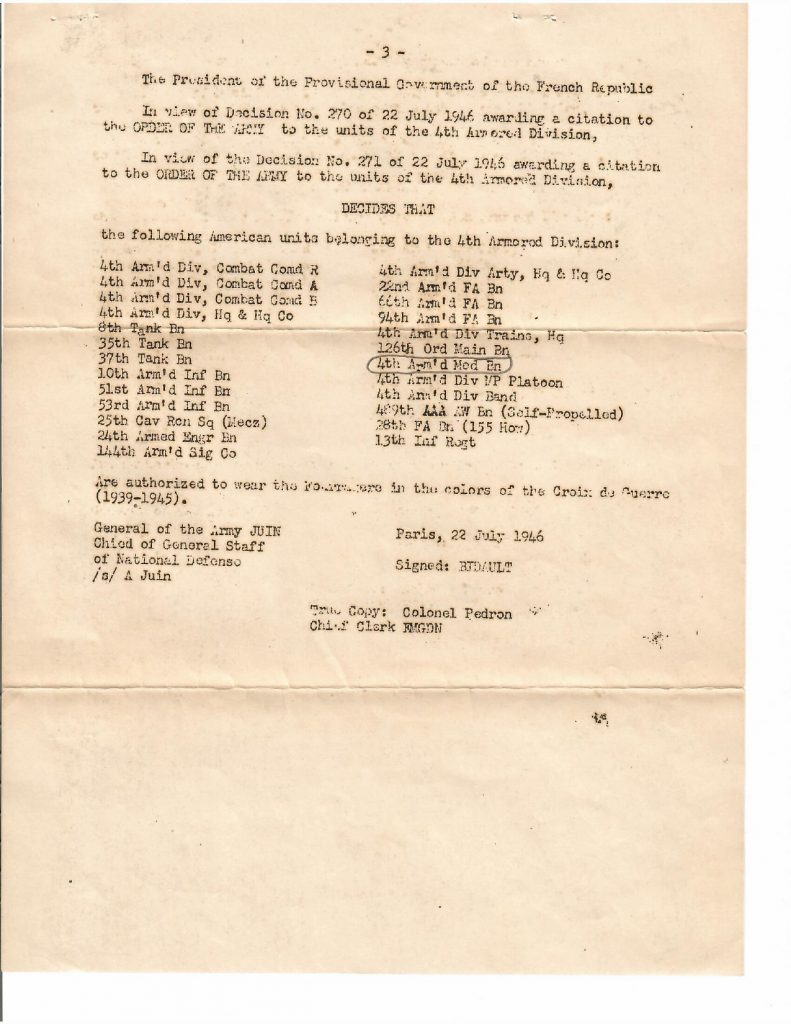 Post-war
Joseph Korzeniowski left Europe on October 8th, 1945. He arrived back in the United States on October 15th, 1945. The date of his separation from the Army was October 22nd, 1945. After 3 years, 8 months, and 15 days, his service was finally over: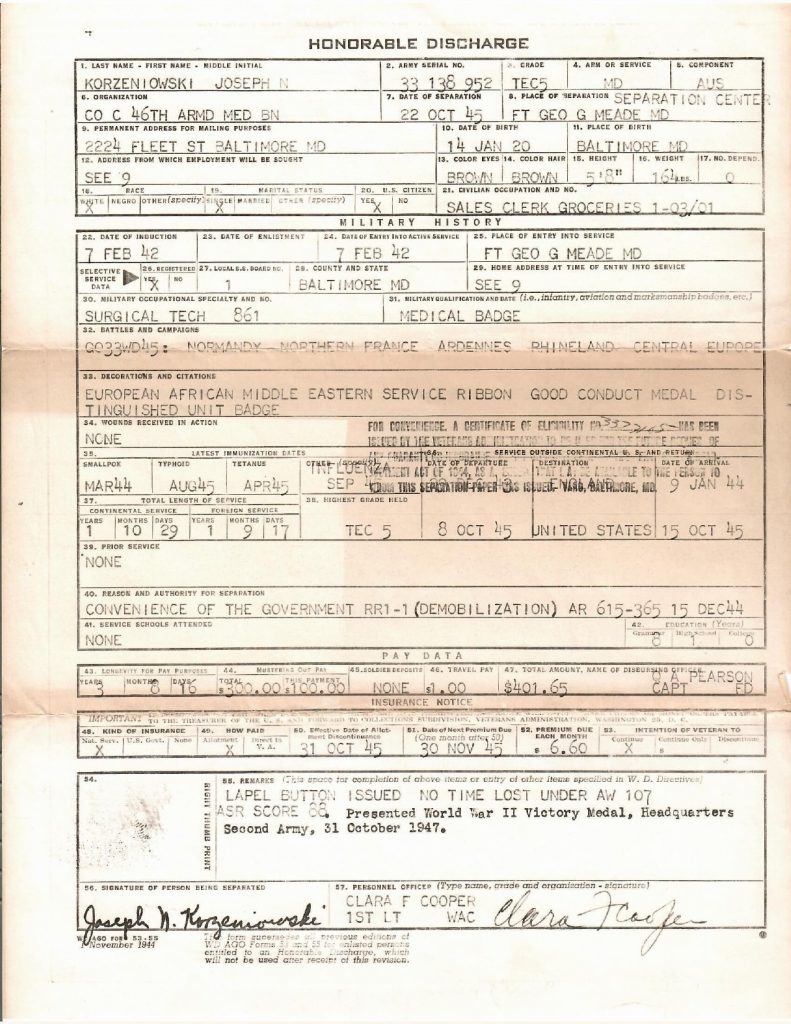 In his 1942 Pine Camp, NY Yearbook Joseph wrote down some of the accomplishement of his battalion. I think that there is some pride showing in the writing down of these facts, and in my opinion rightfully so!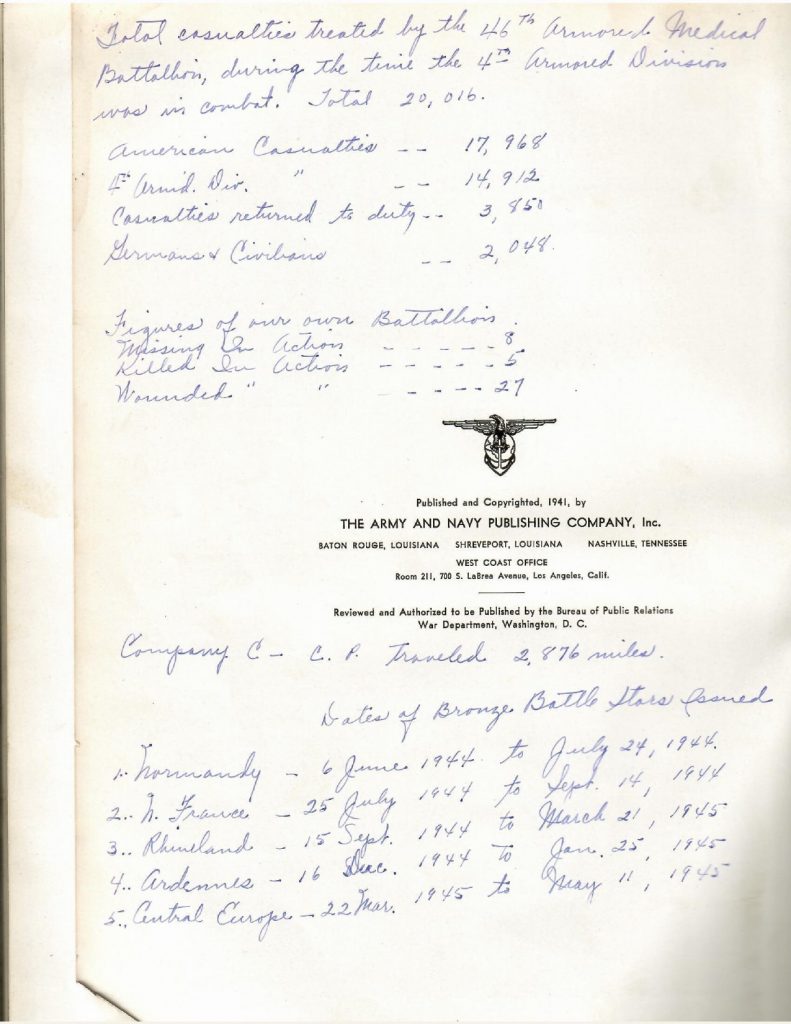 After the War, Joseph Korzeniowski joined the 4th Armored Division Association.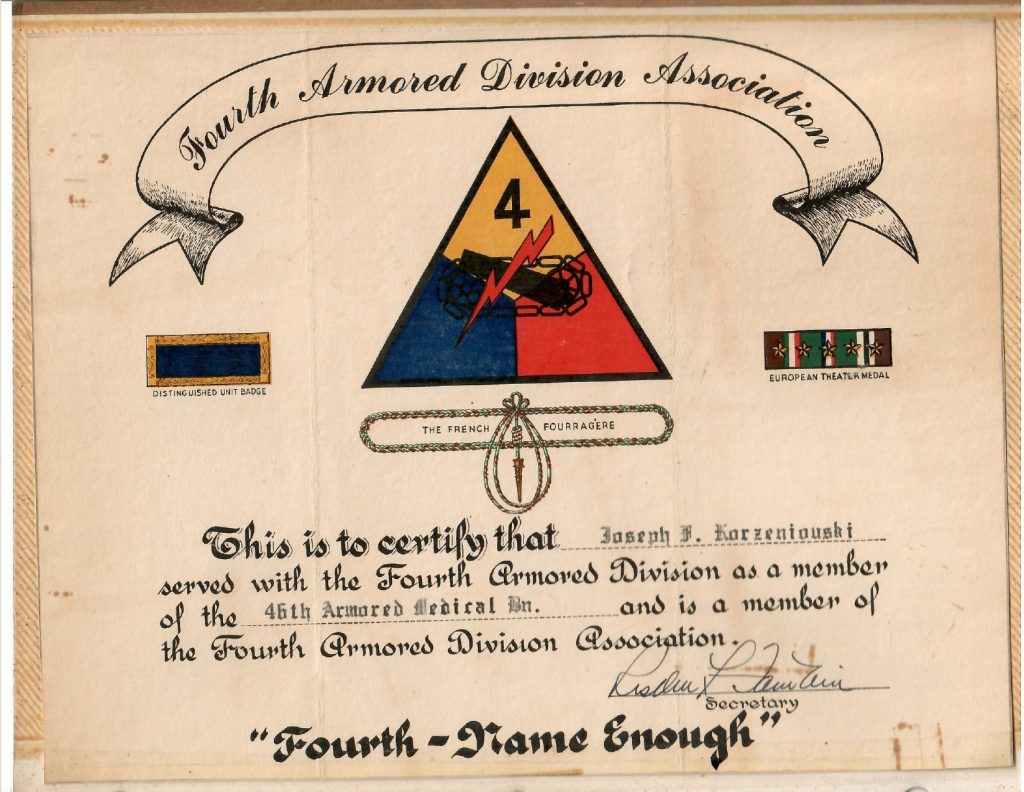 His collection of photos includes some photos of a reunion at Pine Camp, NY and a trip back to Europe.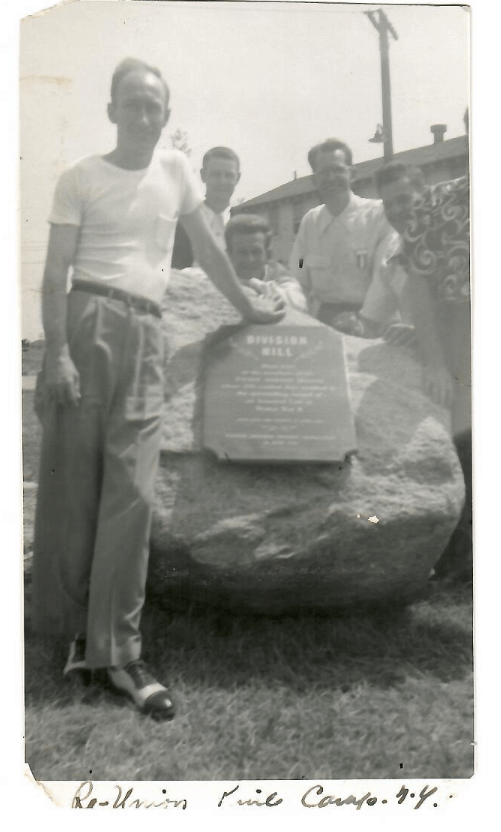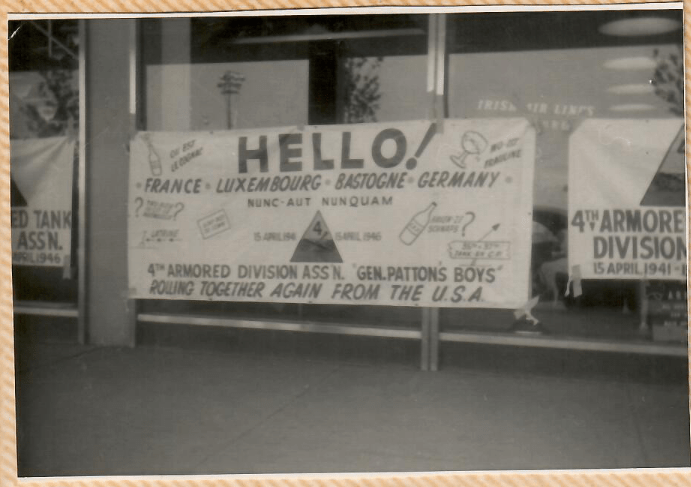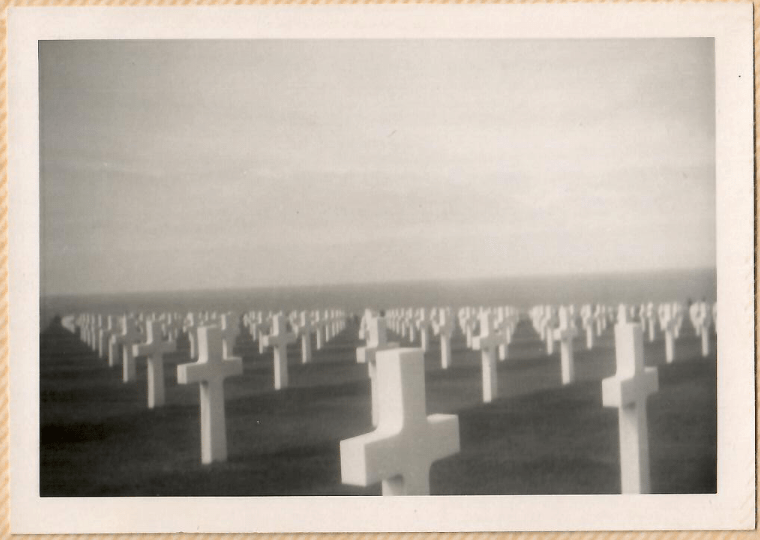 Normandy American Cemetery and Memorial overlooking Omaha Beach. Note that the cemetery was probably only recently opened to the public (1954) as there are no trees yet in the background.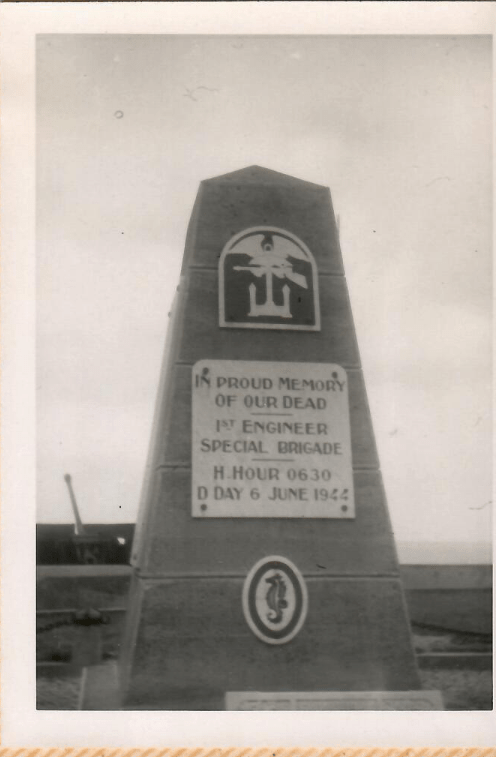 Memorial at Utah Beach where the 46th AMB landed.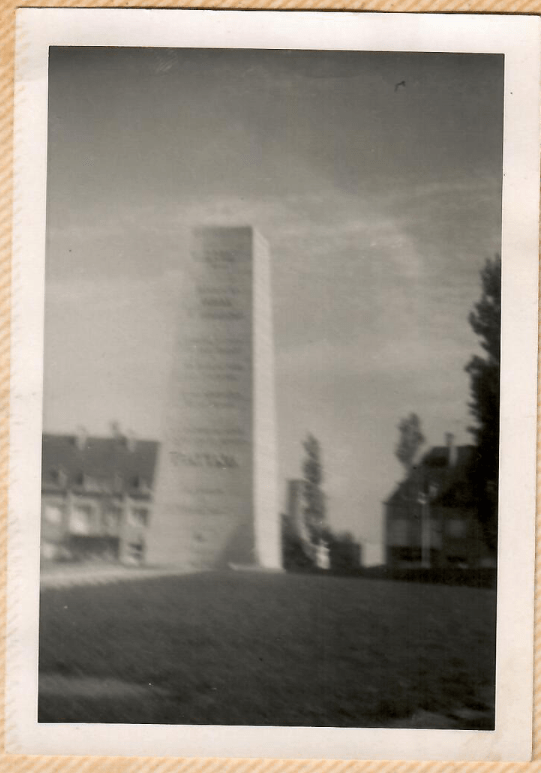 General Patton Monument in Avranches, France.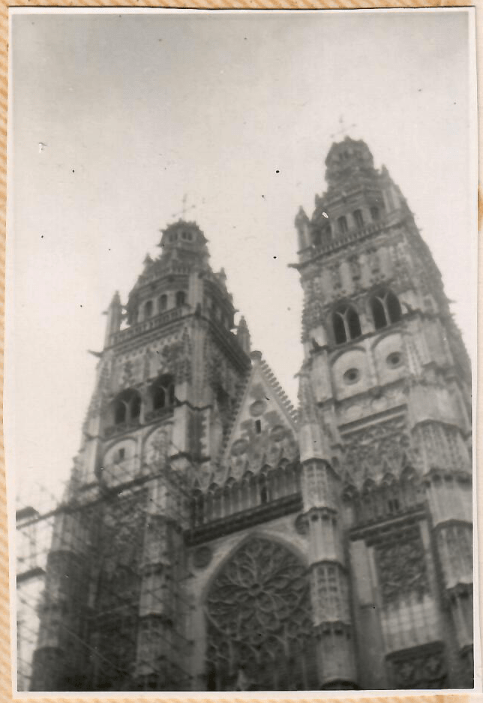 St. Gatien Cathedral in Tours, France.
Joseph N Korzeniowski was married to Rose Korzeniowski in April 1953 until her death in 2012. They had 4 children.
Joseph started working on the loading docks and then became a Cable Inspector for the Western Electric Company.
His family remember his interest in caring for the people around him and recall several instances where his medical training was used in civilian life: helping one of his daughters after she fell of her bike and possibly broke her ankle, helping a relative with changing bandages after an operation to name just a few.
Joseph N. Korzeniowski passed away on January 24th, 2015 at the age of 95.