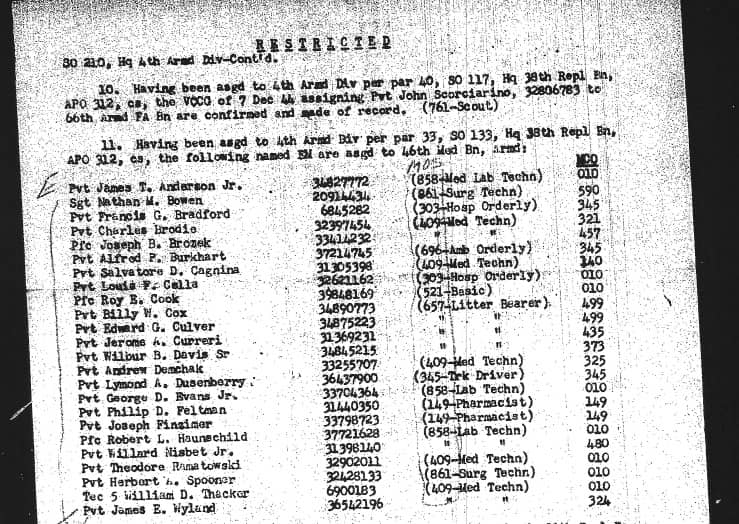 In different documents, especially in Company Morning Reports, we often find different numbers connected to the men. First there is there is off course an Army Serial Number identifying a person.
But there is often a second number attached to a name. These numbers, called SSN (Specification Serial Number) are the numerical codes assigned to an MOS (Military Occupational Specialty).
Simply put, these numbered codes describe the job an individual performed in the Army.